GUESTBOOK
We'd like to know what you think about our website, services, and anything else that comes to your mind. Please scroll down and leave your comments in this public guest book so we can share your thoughts with other visitors. Also, please leave your Name, City, State & Church Name.  God Bless and hope your time visiting us online was not wasted.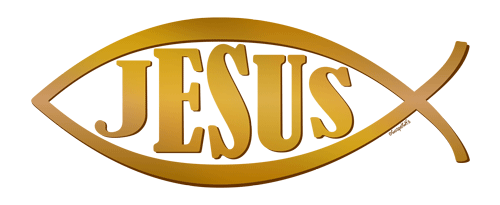 Bethlehem Baptist Church ~ 1415 Franklin Ave, Bonham, Texas 75418
Office (903) 583-8061 ~ © Copyright 2008-Present BBC
To sign the guest book, fill in the information below and click the "Sign Guest Book" button when you're finished.
The most recent messages will be added to the top of this page.
Displaying 1 - 25 of 33 Entries
Message From: Demeca Prier | Email Address: demecaprier@ymail.com
What an awesome website! Keep up the good work of getting the Gospel out to the world. I pray that this ministry touches and impacts many lives. I love you all Bethlehem and can't wait to see you guys in July.
Posted 05/15/2014
Message From: Dr. Leslie Draper lll | Email Address: docldraper@yahoo.com
I truly enjoyed visiting with you on your website. It was well worth the time reviewing it in it's entirety. It is one of the best I've seen. I felt welcome because it is an inviting site well articulated and arranged. What an execellent presentation of representing the awesomeness of our God!!!!!!
Posted 02/06/2014
Message From: Evelyn Greenwood | Email Address: peg0716@gmail.com
Glory to God, this is an awesome website!!
Posted 02/03/2014
Message From: Missy | Email Address: bluejays@tx.rr.com
Thank you for all you do, to serve God, and help people,you are truly a blessing. Missy
Posted 06/25/2013
Message From: Rev. Dr. Leslie Draper III | Email Address: treeofcalvaryb@yahoo.com
Great site and a excellent choice of words that gives it a special touch. Love Dr. Draper
Posted 08/15/2012
Message From: billy ray horton channelview tx | Email Address: puttytat61@yahoo.com
GOD BLESS BROTHERS AND SISTERS MAYBE ONE DAY I CAN VISIT YOU AGAIN
Posted 08/09/2012
Message From: billy horton | Email Address: puttytat61@yahoo.com
attended your church once in the early 60's by invitation from long timr dear friend lost track of him over the yearsbuti went with him and to my suprise this white boy was let in and welcomed i felt wonderful and felt sorry for the way black folks were treated not by people of bonham most of us got along the folks at bethlehem were warm and kind to me and i always knew that god made us all in his image i had no trouble in life ever gover the years i have come closer to the lord i got saved in bonham at 16 with leonard ball who was pastor of seventh and main baptist church im currently a member of east houston revival center on bear bayou in channelview tx east of houston we have a website on facebook you just type in east in the search bar and you will see eat houston revival center i invite you to view it we also have a minitry with our fellow brother called psalms 133 with a black church we love them we are not prejudice we welcome all to our church we dont care what color you are just like jesus said come as you are GOD BLESS YOU ALL AT BETHLEHEM IN JESUS CHRIST OUR LORD AMEN!
Posted 08/09/2012
Message From: evelyn greenwood | Email Address: peg0716@gmail.com
Awesome....to God be the glory for the wonderful and marvelous things He has done for this church. Continue to stay encouraged and faithful to God, love you and be blessed.
Posted 02/26/2012
Message From: CherrY Ann Kibble | Email Address: cherrykibble@yahoo.com
Pastor Courtney delivered a beautiful eulogy for Mr Gary Jackson on Saturday Febuary 4,2012. It was truly bread for the soul and spirit. Thank you pastor for feeding my heart and soul today. My love to you and your beautiful family. Sister Cherry Kibble New Life COGIC
Posted 02/04/2012
Message From: Rev.AndrewBrumsey | Email Address: andrewbrumsey@yahoo.com
pastor keep on keeping on only what you do for Christ will last. yours trutly your God son Andrew
Posted 05/16/2011
Message From: Georgia Boyd | Email Address: gemae2b@yahoo.com
I am very glad to sign your guess book, I think you have done an incredible job and may the Lord continue to bless you. My church home is the Full Gospel Holy Temple Church of Sherman,TX. Pastor: Elder John Shelton.
Posted 01/01/2011
Message From: CHANTRELL COURTNEY | Email Address: CHANTRELLCOURTNEY@YAHOO.COM
HEY EVERYONE!!! YES ITS REV. COURTNEY'S FAVORITE NEICE!!! I MISS YOU GUYS!! WHEN I WAS OUT THERE EVERYONE ACCEPTED ME AND TREATED ME AS IF I WERE FAMILY. I ENJOYED CHURCH AND ALL THE EVENTS THAT WERE DONE FOR THE YOUTHS. BEING THERE I MET ONE SPECIAL FRIEND AND THAT WAS SHAY!! I LOVE U GIRL!! SHE WAS MY FRIEND AWAY FROM HOME!! I HOPE ALL IS WELL WITH EVERYONE!! BE BLESSED!!
Posted 10/06/2010
Message From: Mary Adams | Email Address: Peewee197916
I am glad that i m a part of Bethlehem when i m there i have a great time thank you rev.courtney n member love u all my bothers n sisters.
Posted 02/07/2010
Message From: Paul Butler | Email Address: pbutler@suddenlink.net
I have a very good friend that attends your church (Charles Woods). I think you have a very nice webpage. Well set up and very informative about your church. And very easy to navigate. Thumbs up to whoever set up this site. May God continue to bless your Pastor, his family and all of the members of Bethlehem Baptist Church.
Posted 01/02/2010
Message From: Charles Woods | Email Address: charles.woods69@yahoo.com
Well I'm not a guest; this is my church home, and I'm proud of the website! I haven't been able to attend because of being scheduled to work on Sundays and man it's been hard being away, but I know that God has his reasons for for it all! Blessing to all of bethlehem and all who reads this! "To God Be The Glory!"
Posted 01/02/2010
Message From: LaSonyor Sneed | Email Address: blazingmami420@yahoo.com
Keep up the good work God not threw with us yet.. Blessing to you and yours
Posted 11/18/2009
Message From: Rodney Hargrove | Email Address: rhargrove@dallasmtpisgah.org
As always, It's good to attend Bethlehem Baptist. I had a great time this past Sunday at your Pastor and our friend's anniversary celebration. I also really enjoyed the Mime's ministry and can't wait to have them minister at our church soon. You all be blessed and remember it's Jesus Christ that makes the difference!!
Posted 10/28/2009
Message From: deacon and deaconess board | Email Address: joecdale@hotmail.com
just a word of encouragement from the Board of Deacons and Deaconess on your 3rd Anniversary at BETHLEHEM we wish you many more
Posted 10/19/2009
Message From: IVILL THOMPSON,JR, | Email Address: ivillt@hotmail.com
--- BUT GOD---
Posted 10/12/2009
Message From: Tonya Branch | Email Address: tonyabranch88@yahoo.com
I attend Bethlehem on a regular bases. I was very pleased to see that Bethlehem had a website. The website is great and very informative. Pastor Courtney, you're doing a wonderful job. I pray that you stay at Bethlehem preaching and teaching God's word just what Bonham needed. Keep my family Spoon, Jones, Phea and mother (Savator Brown)in your prayers.
Posted 08/06/2009
Message From: Sis. Valerie La Grone | Email Address: valerie.lagrone@wnco.com
I was a guest June 14, a member of the Spoon,Jones, Phea family reunion and I must say that I thourghly enjoyed the service. I was a member back Rev. Rhodes was pastor, who also baptised me when I was a young girl. It is a joy to see how the Lord has blessed Bethlehem, where he is touching hearts and changing lives. Pastor Courtney, keep boldly preaching Gods Word. My daughter and I were honored to render a selection of praise after we all ate together. Keep my family in prayer and we will do the same for you. Thank you.
Posted 06/14/2009
Message From: MGBADA JOE | Email Address: MGBADAJOE@ABA.COM
I LOVE THIS PAGE. KEEP UP THE GOOD WORK.
Posted 12/18/2008
Message From: david johnson | Email Address: pinman4@verizon.net
i have not been to this site in a while. but i hear about it all the time. form Rev courtney. and the other assitant pastor. and other members.so i wanted to see for myself,what changes that has been made.the site is really progress form the last time i look at it. Bethlehem keep up the good work in the Lord our God. and he will make us all who believe in his word.fisher of men.
Posted 12/07/2008